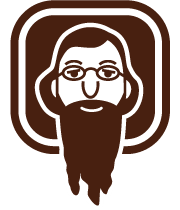 CALI's eLangdell® Press publishes free, open eBooks for legal education.
What do we mean by open?
Casebooks that are compatible with devices like smartphones and e-readers, as well as print.
Educators can adopt and edit eLangdell's Creative Commons licensed casebooks, for free.
Students and faculty can use eLangdell casebooks for free.
Join our eLangdell mailing list and stay tuned to CALI on Twitter and Facebook for updates on eLangdell casebooks.
Want to pioneer digital casebooks with us? Contact Deb Quentel, dquentel at cali dot org, if you're interested in authoring.
Video: CALI's Executive Director on eLangdell
CALI's Executive Director, John Mayer, gave a presentation at the Chicago Law.Gov Workshop on May 21, 2010 about the future of legal education, eLangdell, and open access education. It's about 30 minutes long, but worth a listen if you're interested in the project. You can also download (right-click, save as) the audio (mp3) if you want to listen on the go. Here's the video: